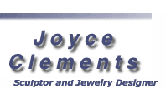 Isis - Ocean and Earth
84" x 42.5" x 7"

Fabricated corten (weathering) steel and bronze with blue patina.

This is an elegant sculpture, held high on a 4" square pedestal. To give dimension to the face of the sculpture, there are four layers of steel composing the surface area. Isis, an Egyptian goddess, historically has been considered the mother of the earth, the goddess of civility and fertility.