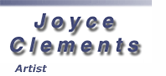 Joyce Clements Artist PO Box 39 Bolinas CA 94924 415-868-1008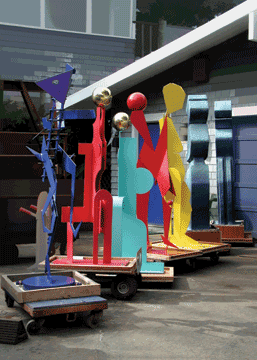 A series of six colorful steel and brass sculptures, in human scale.

In West Marin, women own and run every sort of vital business (among them a hard-ware store, grocery stores, a pharmacy, a creamery, bakeries, book stores, farms and ranches, clothing stores, galleries and restaurants).

They provide critical services and personal care (health and healing, firefighting and emergency medical ser-vices, veterinary, radio and newspaper, transportation, library, teaching, legal, real estate, agricultural, horticultural, garden-ing, house-keeping and cleaning). They are mothers, wives, childraisers, musi-cians, dancers, poets, writers, crafts-women and artists. They are Board mem-bers, managers, directors, administrators, campaign organizers, fundraisers and donors. The social, economic and political fabric of our community is evidence of the vision, talent and dedication of bold women. We honor them.
In Honor of Bold Women