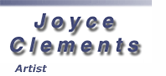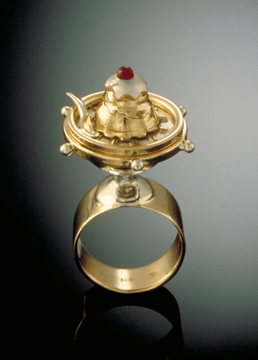 Sun(ny) Dae
42 mm x 24.5 mm

Serve Yourself a Sun(ny)Dae
18 and 14 karat gold, platinum, silver
pearl and LED (light emitting diode)

This is a ring with a perpetual smile on its face. Two scoops of gold (one pink, one green gold) are piled in a silver sundae cup. The bowl of the cup is a watch dial, representing "a day." On top of the scoops of ice cream is a flourish of whipped cream (a pearl). The sundae is topped with a cherry – a light emitting diode. (At night, this delicious treat can be followed by the light of the little red beam). On the side of the sundae dish is, of course, a little silver spoon for dipping into the frozen treat.

I would love to make some more whimsical "gourmet" rings. Any takers for a bowl full of cherries, a banana split – baked Alaska?!