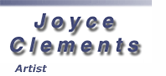 Andirons
These andirons are designed and made by sculptors in the Coastal Art Works Studio in Bolinas, California. These andirons are works of art, crafted with our utmost attention and care to detail. They will add distinction and flare to your fireplace, creating a focal point to your living room, bedroom or family room. You will be proud to own these functional sculptures...they will endure, and be treasured from generation to generation.

In addition to being beautiful, they conserve energy as well. Because of their construction, they sink and hold heat -- your room will continue to be warmed by them long after the embers have died out.

Each andiron is cut from 1.5 inch steel and welded to 1" square steel log-supporting shanks. Then each one is hammered, given a lovely hand rubbed grey-tan patina, and oiled. Each andiron is signed and numbered. They are easy to maintain.

Call or send a maessage from the Contact Me page for details.